APPOINTMENT SETTING TELEMARKETING PACKAGES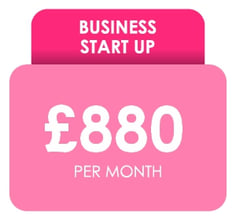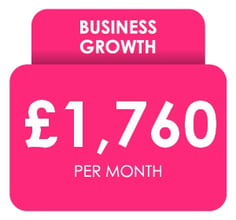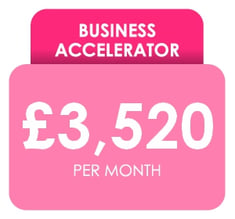 REASONS TO OUTSOURCE YOUR APPOINTMENT SETTING:
You're in safe hands as we have
a proven track record
No hassle with recruitment,
training & staff retention
We deliver an outstanding
return on investment
Appointment SETTING Qualification
We have a track record in appointment setting as one of the UK's leading Telemarketing Agency's. Our expert telemarketing team are results-driven and will work closely with you to enable quick wins from the business sales appointments generated for you.
Business sales leads and appointments are supplied to you with insights from the customer, which include:
How can the current supplier improve?
What made them change in the past
What would make them change now?
This enables your sales team to hone in on value and key differentiators, significantly improving sales conversions.
We have a tried and tested approach to preparing for your campaign. During our briefing process, we include the following steps:
HOW DO WE MAKE ENSURE YOUR APPOINTMENT SETTING is SUCCESSFUL?
Successful selling is about building a relationship with prospective clients and demonstrating how your product or service offers an immediate solution to their problem. We explore past buying motives: what made them change last time, and what will change them now? We include needs development questions to understand what is working well and where things need improvement..
Having moved away from a "pitch" idea, you can start to form a conversation based on your buyers' needs. Everyone is different, so to generate good quality business sales leads when you pitch your product, you need to communicate how it can benefit each buyer.
Appointment Setting Quality Control
As one of the UK's leading providers of telemarketing agency services, quality control is at the heart of what we do for our customers. Sharing digital call recordings of the business to business sales leads and appointments we have generated for you providing transparency, confidence and invaluable insight.
Jointly we will review the call recordings and agree on any final changes to the appointment setting lead generation qualification process.
CLIENT TESTIMONIAL
FROM PALL-EX:
Over half a million pounds worth of business to business sales leads are generated every month.
CLIENT TESTIMONIAL FROM
INTEGRUM INSURANCE SOLUTIONS:
50% uplift of business insurance renewals dates collected from a cold list.
Request a call from our team
This form collects your contact details so that our team can communicate with you and provide assistance.
Please check our Privacy Policy to see how we protect and manage your submitted data.