Why choose JEM as your market research agency?
For almost 25 years, the team at JEM has been conducting bespoke B2B market research for both global industry leaders and SME clients.
The nature and needs of your business are unique. For your business to be relevant, beneficial and cost-effective, your market research must be equally bespoke.
Whether quantitative or qualitative, a senior research director will work closely with you to fine-tune a solution according to your products, services, customers and competitors.
CLIENT TESTIMONIAL FROM TARMAC:
17% Brand Awareness increase for UK's leading construction materials, road contracting and building products business.
Why is market research important in 2021?
The world has changed significantly over the past 18 months. Some industries have flourished, others have fallen. For better or for worse, your business will have felt the impact of these events.
"Gain vital insights into a radically changed world." – The Critical Role of Market Research in 2021: Experts Weigh In
Market and consumer intelligence has changed beyond recognition. A 'return to normal' is unlikely to reverse this. If you adapt to these new challenges and opportunities, your business strategy must be informed by up to date, primary market research.
Market Research Case Study: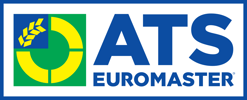 84% of decision-makers called to agreed to complete the survey!
"We had previously used larger market research agencies but JEM was more thorough at the initial consultation stage which resulted in a more detailed research brief with actionable outcomes. Key stakeholders were engaged from the outset and this resulted in an incredibly high level of buy-in and action resulting from the research findings."
What market research services does JEM offer?
We specialise in telephone surveys, offering bespoke solutions using both qualitative and quantitative methodologies.
Research methods include CATI, depth interviews and desk research. The results of our fieldwork are compiled into a report presented in a format of your choosing.
Market research topics that we have covered for clients include:
Advertising Research
Brand Awareness
Customer Satisfaction
Mystery Shopping
Pricing Study
We are additionally a trusted partner for fellow market research agencies.
Request a call from our team
This form collects your contact details so that our team can communicate with you and provide assistance.
Please check our Privacy Policy to see how we protect and manage your submitted data.