How our team of dedicated data experts work
Our data experts will work with you to understand your business
and provide bespoke insight and strategy to build world-class marketing campaigns.
Email Marketing Database
We can filter into micro-detail to source niche lists that are not available anywhere else. One of our clients reported a 40% open rate and 20% click-through rate - that is double the average worldwide performance of email marketing!
Enrich Data - Append Missing & Obsolete Data
We can enrich your data with missing demographics including, sic codes, business descriptors, turnover and much more.
Appending missing data can add value by reducing waste and improving results through more precise targeting.
Email Verification
Eliminate wasted spend on email campaigns. We can identify email addresses in your data file that have gone away so you can focus on landing in your prospect's inbox. Protecting your brand and delivering more results for your marketing spend.
Data Supply – B2B & B2C Data
Are you trying to find sales-ready prospects in a new or existing market segment? We can identify the data to meet your requirements our data experts have been advising clients for over 20 years; this means that you will benefit from their expertise, saving you time and money.
Data Health Check
We can run your data through many software packages that can determine how up to date your data is. It will identify where the gaps are and provide options and costs to address any concerns.
Data Modelling & Segmentation
We can help you analyse multiple data points from your existing customers to show you market segments that want your products or services. Data modelling can be an extremely efficient way of finding more customers that mirror those most profitable.
Read our case study from the BOC group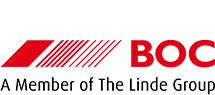 Strategic Business and Marketing Manager from the boc group is delighted with a result of JEM
successfully validating marketing from 31,964 companies which were over 74% of all the customers!
"We always go out to 2 or 3 agencies for quotes and we always find JEM very competitively priced and as JEM were the only agency that was able to provide a price for each record successfully validated we had a clear understanding of what we were paying and the expected outcome. Many of the other agency's we received quotes from were unable to provide
any guarantees which left us uncertain of exactly what we would achieve from our budget."
Request a call from our team
This form collects your contact details so that our team can communicate with you and provide assistance.
Please check our Privacy Policy to see how we protect and manage your submitted data.