SALES LEAD GENERATION TELEMARKETING PACKAGES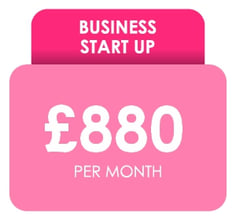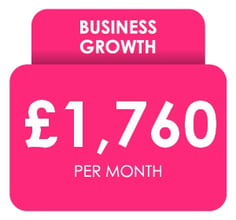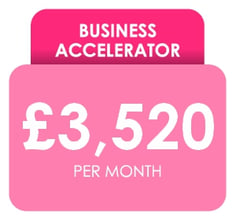 Reasons to outsource your b2b Sales Lead Generation
Saves you time
Recruiting, training and retaining a telemarketing team is not easy. We take this problem away from you, leaving your team to focus on closing the sale and winning new customers.
Saves you money
We work out a strategy including what to say and to who. We engineer the most efficient way to generate your b2b sales leads, ensuring you avoid costly mistakes in generating quality sales leads within your budget.
Accelerate your business growth
You tell us what you need, how many and when you require them. Leave the rest to us.
START YOUR JOURNEY BY CONTACTING ONE OF THE UK'S LEADING
TELEMARKETING AGENCY
We will explore how to find your best sales leads by establishing:
Who are your current best customers?

Why?

What do they buy?

How did you find them?

Why did they buy from you?
What does your ideal business to business sales lead 'look' like?
Size
Location
Industry
Ownership
Situation
Establish the customers buying criteria
What are the pains, problems and challenges you help them overcome?
What are the key benefits your customers need?
What differentiates you?
Why should they buy from you if every competitor had the same price?
Presentation
This is the easy bit we will win over the prospects with your presentation
Having followed step 3, we will re-cap
Where the customer would like to see improvements
Presenting how your product or service addresses the customers needs
Handling Objections
Here are a few of the techniques we use to address the prospective client's concerns.
Reverse it
Reframe it
Isolate it
Explain it
Closing the sale
If you've handled steps 1 to 5 structured and been genuinely invested in the customer, this step should be the next logical step. Some of the closes we use include:
Assumptive close
Alternative close
Trial close
client testimonial
from Pall-ex:
Over half a million pounds worth of new business opportunities created in a month.
CLIENT TESTIMONIAL FROM
INTEGRUM INSURANCE SOLUTIONS:
50% uplift of business insurance renewals dates
collected from a cold list.
Our Experience
Our professional and experienced team of telemarketing account managers will become an invaluable extension of your own sales team. Together we will execute a specifically designed campaign to gain a quick return on your investment generating high-quality business to business sales leads.
Our Approach
Our approach to sales lead generation is very much based on the investment into understanding what is essential to the prospect, and we want to find out quickly and efficiently how we can add value to them, their business and their value proposition.
Our Team
Our telemarketing team are trained to deliver a customer-centric service that establishes trust, authority, demonstrating expertise and establishing a relationship.
Request a call from our team
This form collects your contact details so that our team can communicate with you and provide assistance.
Please check our Privacy Policy to see how we protect and manage your submitted data.